Spray Gun H827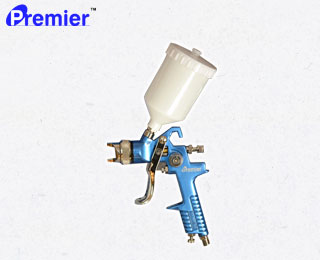 Specifications
Spray Gun H827
1.4MM NOZZLE 
600ML CUP, 
GRAVITY FEED TYPE,
PATTERN WIDTH 160MM
40 PSI WORKING PRESSURE
400-450 LTRS AIR CONSUMPTION
About 30% material (Paint) saving.
Environmental friendly.
High Air volume results in fine automization for excellent surface finish.
Durable and Long Lasting AIR CAP made from Brass.
High Quality Anodised body requires less cleaning and maintenance.
Continuous Round/Flat spray fan control to adjust spray pattern according to customer requirement.
Brass insert provided in body at aircap mounting to prevent thread wear.
SS Needle and Nozzle to prevent corrosion and long life.