CNC BEVELING CUTTING MACHINE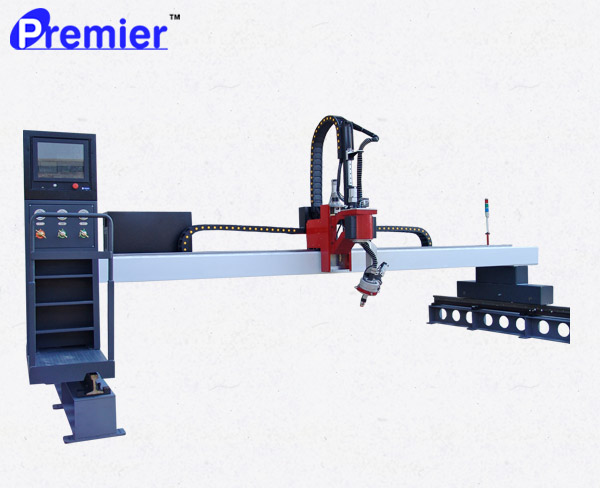 Description:
CNC plasma beveling cutting machine is the high-tech product that develops the introduction of foreign advanced technology. It uses six-axis complex technology, so that it can achieve the cutting of curve grooving and the plasma cutting torch is with the rotation function. This consequently solves the groove welding problems in the industries of the shipbuilding, boilers, machinery manufacturing etc. The plasma beveling cutting machine is an urgent need of highly efficient cutting equipped in the modern industry. It is easy to operate with high working efficient and expands the world of the plasma beveling cutting machine.
Specifications
BEVEL CUTTER
Specification/Model
TRACK WIDTH
TRACK LENGTH
AVAILABILITY CUTTING WIDTH
AVAILABILITY CUTTING LENGTH
NUMERICAL CONTROL TORCHES
CUTTING THICKNESS
MAX IDLE STRAKE SPEED
MM
MM
MM
MM
MM
MM/MIN
HNC-5000P
5000
12000
4000
10000
1
-45
12000
HNC-6000P
6000
12000
5000
10000
12000
HNC-7000P
7000
12000
6000
10000
12000
HNC-8000P
8000
12000
7000
10000
12000
Remarks: :
Track length can be adjusted according to difference requirement.
It can be equipped with torch for drawing over the zinc dust and flame cutting torch.