CNC NC CUTTER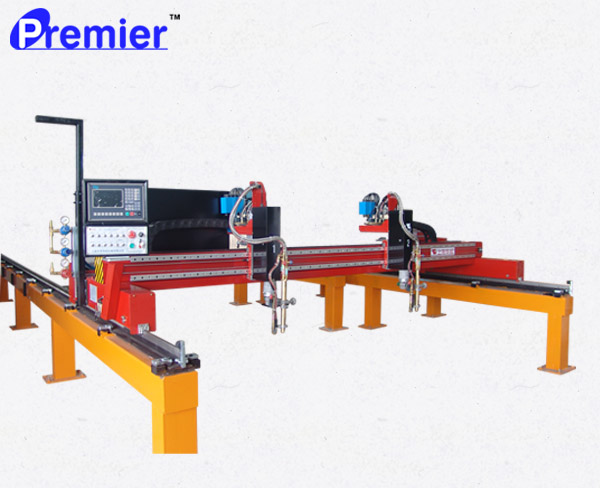 Description:
High cost perfomance and high efficiency NC cutting machine.
Rational structural design, good rigidity and light weight.
Possesing all functions of gantry NC and convenient in operation.
Adopting servo motor and dual drive with stable running and high cutting quality.
Main parts as servo motor, Planetery gearbox and solenoid valves are of worldwide reputed brands.
Specifications
NC CUTTER
Specification/Model
TRACK WIDTH
TRACK LENGTH
AVAILABILITY CUTTING WIDTH
AVAILABILITY CUTTING LENGTH
NUMERICAL CONTROL TORCHES
CUTTING THICKNESS
CUTTING SPEED
SUPPLY
VOLTAGE
MM
MM
MM
MM
MM
MM/MIN
V/HZ
HNC-3000P
3000
8000
2400
6400
2
6-150
50-750
AC220/50
HNC-3500P
3500
8000
2900
6400
2
6-150
50-750
AC220/50
HNC-4000P
4000
8000
3400
6400
2
6-150
50-750
AC220/50
Remarks:
Track length can be adjusted according to different requirement.
It can be equipped with fume extractor.
Available with optical hieght controller for plasma application.
Support Structure for Rail Mounting fall under Customer Scope.