MAGNETIC PIPE GAS CUTTER CG2 11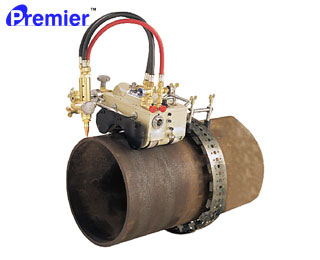 Description:
The main body is made of aluminum alloy, light and portable. 
It adopts permanent magnet wheel to crawl on pipe while cutting
Can be used for parallel,upright and face upward cutting.
Bevel angle: I.Y.V (45°). Especially for circular cutting,convenient in operation widely applied to oil production,chemical pipe project.
Specifications
CG2 11
Model No.
Overall
Supply
Cutting 
Cutting
Dia of Circle
Magnetic
Weight
Dimension
Voltage
Thickness
Speed
Cutting
Adsorbability
KG
MM
V/HZ
MM
MM / MIN
MM
KG
CG2-11
350x310x180
AC 200/50
 Based on plasma source
6-50
 > Φ 108
> 50
14.5