PROFILE CUTTING MACHINE CG2 150A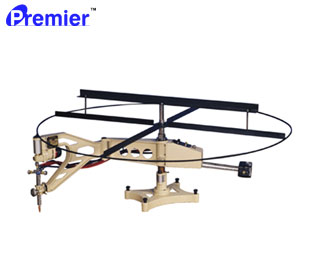 Description:
 The body is made of High strength Aluminium pressure die casting.
The electronic speed control provides a vide and precise range of speed control suitable for Gas   cutting operation.
 Easy to move.
 High repeatability for cutting similar components.
Special Cutting oxygen activated movement control to get high quality cutting at starting and    ending of cutting process.
High productivity. Can cut circles using circle cutting attachment, no need to make templates for     various circle sizes.
Specifications
CG2 150A
Model No.
Overall
Cutting 
Cutting
Dia of Circle
Max. Length of
Max. Size of 
Max. Size of 
Weight
Dimension
Thickness
Speed
Cutting
Straight Cutting
Cutting Square
Cutting Rectangle
KG
MM
MM
MM / MIN
MM
MM
MM
MM
CG2-150A
1390x335x800
6 - 100
50 - 750
20 - 1800
1650
1270 x 1270
1700 x 340
61.5
500 x 1650