CIRCLE FLAME CUTTER CG2 600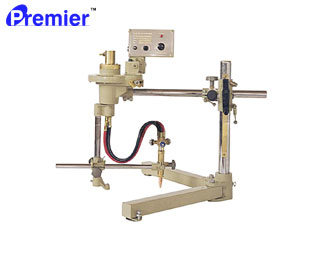 Description:
The body is made of High strength Aluminium pressure die casting.
The electronic speed control provides a vide and precise range of speed control suitable for Gas     cutting operation.
Easy to move, Easy to use.
High repeatability for cutting circles.
Unmatched production capacity for circle cutting.
Available in 2 torch option for doubling the production capacity and reduce the cutting time into  half.
Specifications
CG2 600
Model No.
Overall
Supply
Cutting 
Cutting
Dia of Circle
Weight
Dimension
Voltage
Thickness
Speed
Cutting
KG
MM
V/HZ
MM
RPM                  MM / MIN
MM
CG2-600
750x300x700
AC 220/50
6 - 100
0.2 - 6.0                  <1
30 - 600
28